This little beauty is a '79 Volkswagen Beetle / Bug.
Candace is a member of the Cool Vehicles Community. She has shared pictures of her classic bug on our FaceBook Page: https://www.facebook.com/coolvehicles.ca.
It is a daily driver for Candace and it is a convertible. Which means….this is Cool!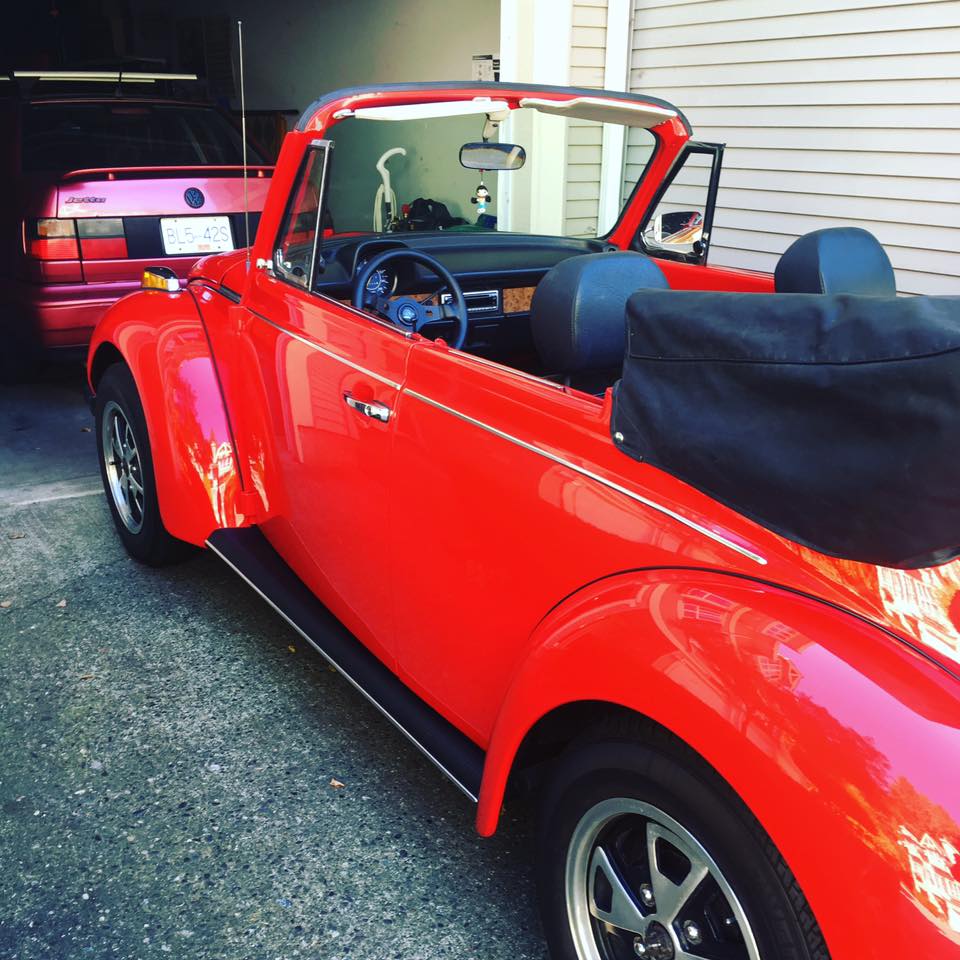 The first VW bug was built around 1938. I say "around" because there are stories of Ferdinand Porsche working on it long before then.
There were millions of these bugs built over the years; however 1979 stands out in my book because it was the final year of the "original" production in North America. Which meant, here is Canada '79 was last year you could get the bug (see what I did there?).

31 years later thanks to the love, care and a slight obsession Candace keeps on cruisin'.
Some of you will read this and say "What about the new model of beetle?"
Yes, they did bring back the Beetle in 1997. I am sure I will do a write up one in future. I can tell you now with great certainty that I do not and will not compre the "original" and the "remake. They are two different cars and should be treated as such.