This beauty is Bob Collins' Custom 1946 Ford.

This is a beautiful custom job for this 46 Ford. It seems like everything imaginable has been done to this car. When I spoke to Bob he gave me the rundown.
It's a 350 Chevy motor with a turbo 350 transmission and an 8 inch Ford rear end. It cruises down the road and Highway comfortably what's 3.00 gears.
It was built by a hot rodder in New York between 2010-2016 by two separate guys. ( If I could find the names of the original builders I'll give them credit here later on).
It has air ride suspension and killer suicide doors. And the special awesome paint is called Glade green pearl by House of kolor
The second of the two builders shaved all the bumpers, handles and signal lights. He also frenched in the headlights and suicide doors.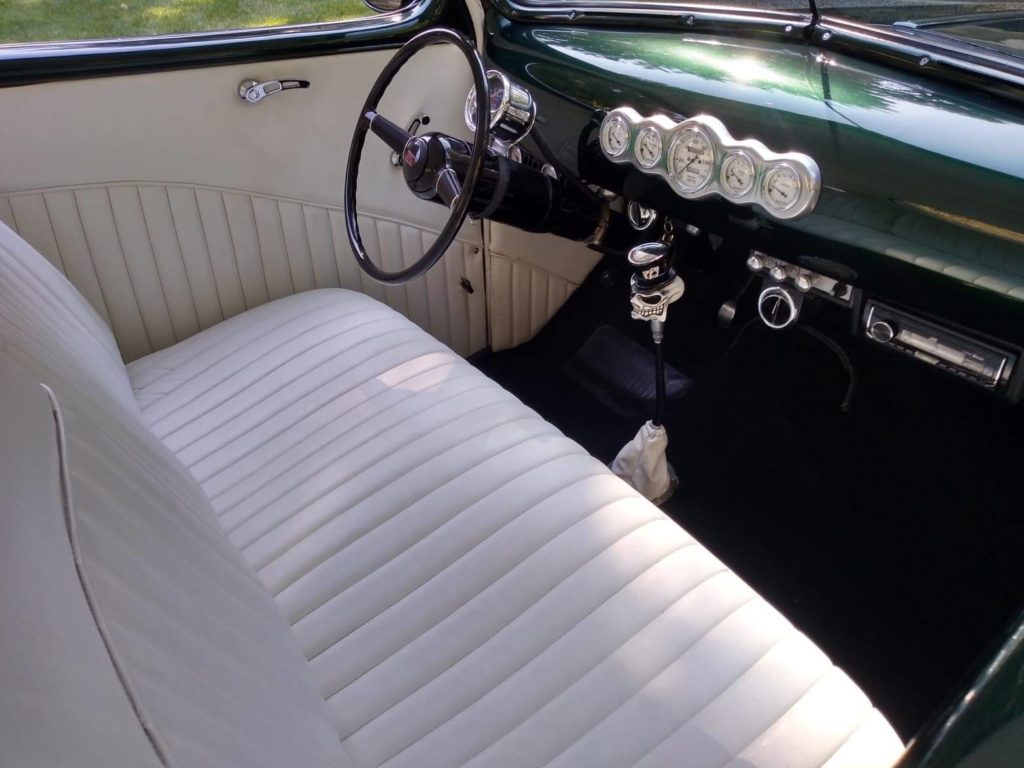 This beauty is absolute one-of-a-kind and thank you to Bob for letting me do a piece on it.
As I say with everything that I do I will hopefully do a follow-up on this down the road.